CLICK ON THE PAGE TO VIEW:

Free Second opinion (Consultation)

ACTUAL PATIENT'S OF PRACTICE

Custom Maxillary Immediate Denture.

This middle aged female patient suffered from a combination of Periodontal disease and extensive tooth decay. Impressions were taken for a Custom Immediate Upper Denture. After 10 days the patient's natural teeth were extracted and the upper Custom Immediate Denture was delivered. She has received so many compliments from friends and family who knew how her teeth used to be. This upper denture looks very natural and esthetic compared to her natural lower teeth. Without being told, it's hard to tell if it's a denture, crowns or just her natural teeth...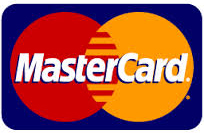 FREE DENTAL ADVICE - CentralFLDentalCare1995@gmail.com
All rights reserved. © Central FL Dental Services | Designed by Headwebmaster.com
HOME PATIENT EDUCATION DENTAL PLAN PHOTO GALLERY Advanced Cases SPECIAL SERVICES EMERGENCY CARE UNDERSTANDING PERIO TESTIMONIALS CONTACT INFO