WARNING. VIEWER DISCRETION ADVISED!

THE PHOTOS DISPLAYED ON THESE PAGES MAY BE MORE DETAILED AND EXPLICIT THAN ONE MAY WISH TO VIEW.

PLEASE GOVERN YOURSELF ACCORDINGLY...

Welcome to our advanced cases gallery of various dental procedures. All of the photos are of actual patient's from our practice. Although their identity is not disclosed, these patient's did give permission to display their particular case for education purposes in hopes of sharing their "journey" from despair to hope. The results, as you will see, was worth the time and nominal cost involved. Just view for yourself and you will agree.
JUST CLICK ON THE DENTAL PROCEDURE OF INTEREST AND YOU WILL BE TAKEN TO THE PAGE TO VIEW THE DETAILS AND INCREDIBLE WORK BY OUR DENTIST.
CLICK ON THE PAGE TO VIEW: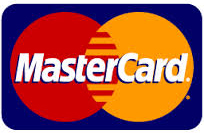 FREE DENTAL ADVICE - CentralFLDentalCare1995@gmail.com
All rights reserved. © Central FL Dental Services | Designed by Headwebmaster.com
HOME PATIENT EDUCATION DENTAL PLAN PHOTO GALLERY Advanced Cases SPECIAL SERVICES EMERGENCY CARE UNDERSTANDING PERIO TESTIMONIALS CONTACT INFO