JUST CLICK ON THE DENTAL PROCEDURE OF INTEREST AND YOU WILL BE TAKEN TO THE PAGE TO VIEW THE DETAILS AND INCREDIBLE WORK BY OUR DENTIST.

CLICK ON THE PAGE TO VIEW:

View Discretion is advised.

CASE PRESENTATION: Immediate Maxillary Partial Denture.

22 year old male presents with rampant decay and constant pain. Limited finances. Impressions were taken for an Immediate Maxillary Cast Partial Denture. 10 days later the teeth were extracted and the Partial Denture placed immediately. Looks and feels very natural and comfortable. The partial denture required no adjustments and fit perfectly.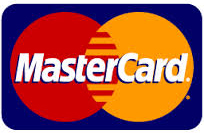 FREE DENTAL ADVICE - CentralFLDentalCare1995@gmail.com
All rights reserved. © Central FL Dental Services | Designed by Headwebmaster.com
HOME PATIENT EDUCATION DENTAL PLAN PHOTO GALLERY Advanced Cases SPECIAL SERVICES EMERGENCY CARE UNDERSTANDING PERIO TESTIMONIALS CONTACT INFO